OUR SERVICES
---
Location, availability and flexibility.
OFFICES
Private spaces of different sizes, with capacity from one job up to six, furnished as required, high ceilings with moldings and excellent natural light.
COWORKING
Shared spaces enabled six jobs, spacious, pleasant, with good natural light and private storage space. Daily access to members only.
Located in the center of Barcelona, next to Paseo de Gracia
Excellent communication: Metro, Train, Railway, Buses, Bicing and now Parkings wesmartpark Barcelona.
Private parking in the same building or nearby
Many restaurants, supermarkets and the Mercat de la Concepció.
All right of the extension, a great area to work.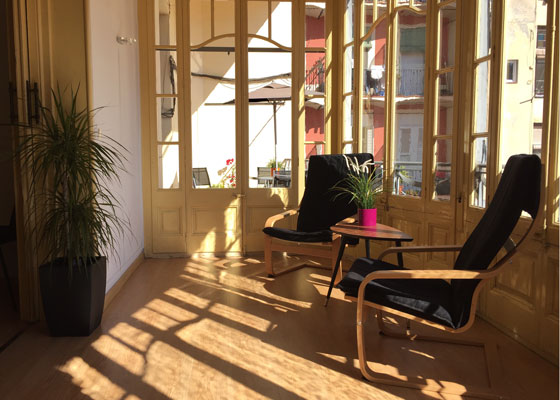 Access 24h / 7d / 365d
Workspaces spacious and bright
i nice quiet common Zones
Outdoor terrace courtyard apple
Office and Individual climatitzación