Room rental in the center of Barcelona, with gallery and terrace.
Room rental, with excellent natural lighting and ventilation, high ceilings with moldings, with an interior rest area, overlooking the very quiet Eixample block patio.
The space has an oval table with six / eight chairs, with the possibility of adding an extra table and more chairs. In the gallery area there are two armchairs and a table, and a table and chairs on the terrace. The arrangement of the furniture can be modified according to the needs.
It can be rented by the hour, half a day or a full day. Also Saturday and Sunday and holidays. From 3:00 p.m., the minimum reservation is two hours, Saturdays, Sundays and holidays, minimum reservation of 2 hours.
Reception service and waiting room, lunch, and external catering for meals according to needs.
It is ideal for company meetings, job interviews, presentations, group courses, workshops, therapies, coaching, ...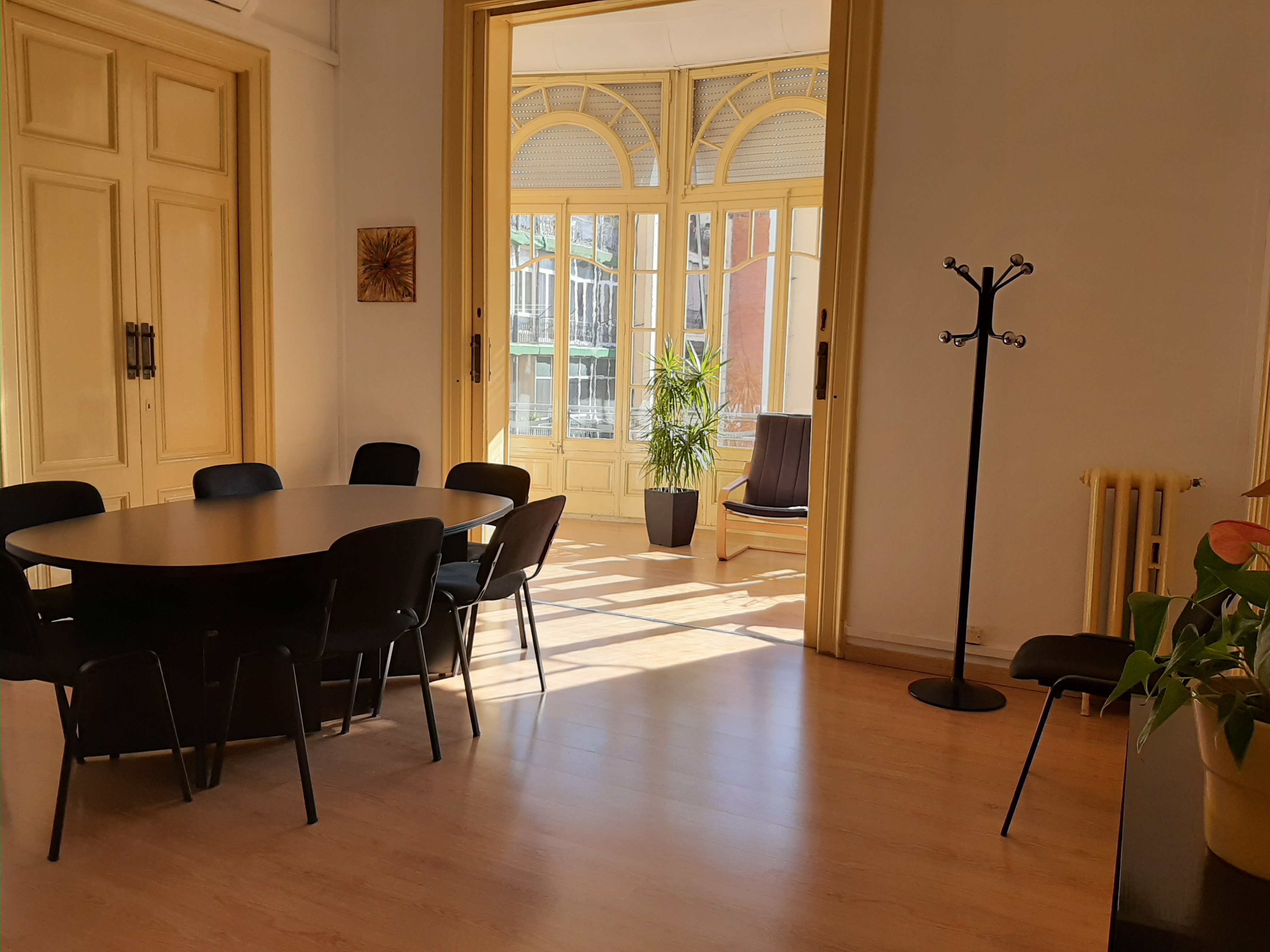 For 6-8 pers. sitting in oval table
Ability to 15-20 pers. sitting in theater format
Wi-Fi / Ethernet
Slate Vileda
Service of material (paper and pens) and / or drinks (water, juices, coffee), according rates.
Possibility of external catering.
At the time of booking you can finish specifying the extra services you want:
Projector.
Computer.
Material service (paper and pens).
Coffee Break, according to request.
External catering.
Parking in the same building.