His company, in the center of Barcelona.
Room with excellent natural lighting, high ceilings and moldings, with indoor rest area, and access to a small terrace with views inside a block of the Eixample.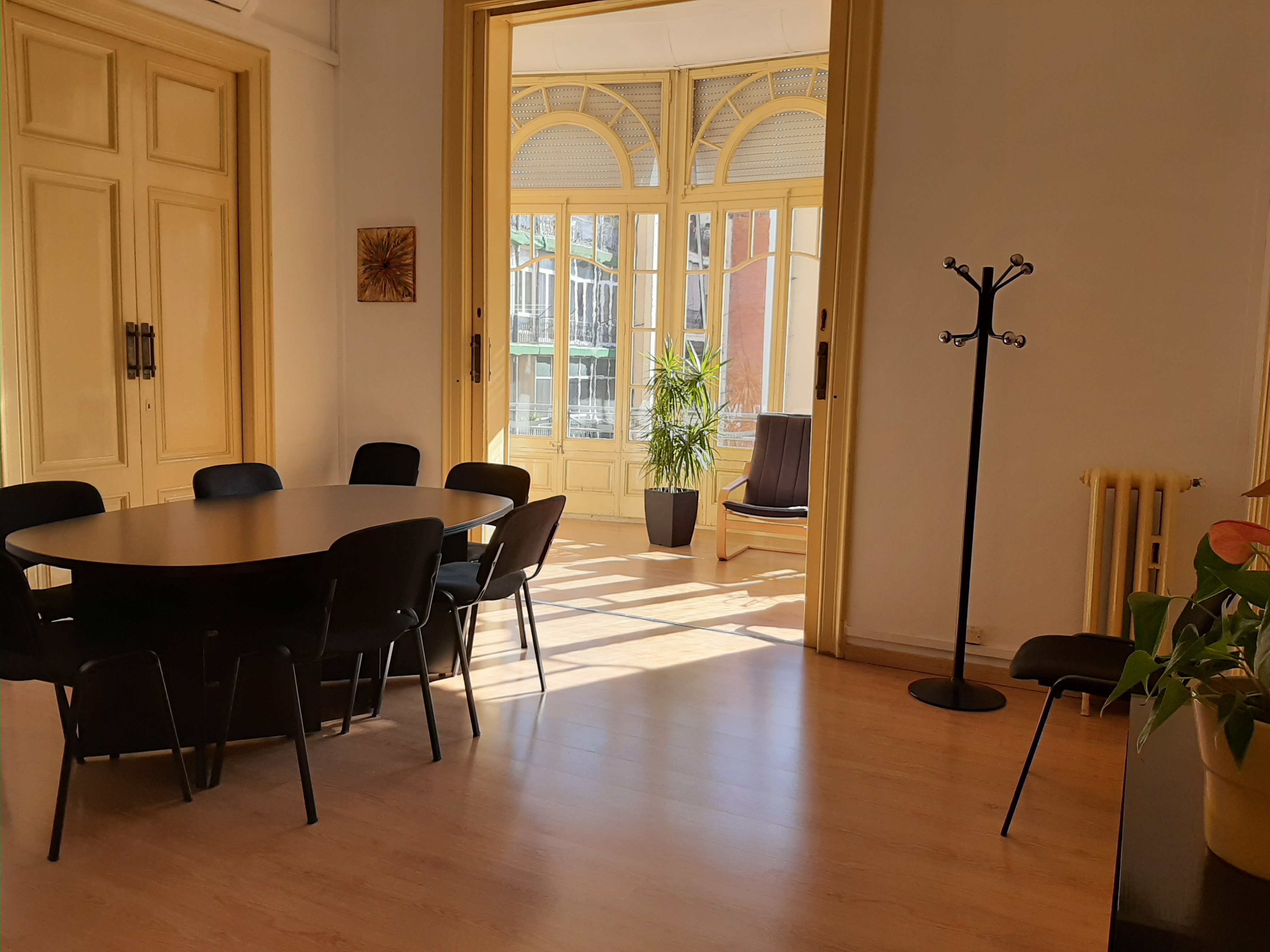 For 6-8 pers. sitting in oval table
Ability to 15-20 pers. sitting in theater format
Wi-Fi / Ethernet
Slate Vileda
Service of material (paper and pens) and / or drinks (water, juices, coffee), according rates.
Possibility of external catering.
Our room is ideal for:
Hold business meetings
Job interviews
Small presentations
Specific
Courses with groups
Meetings of neighborhood
Videoconferencing group
and everything you can imagine, do not hesitate
You can domiciliar your company in our center without physical space, with the tranquility of having a legal address in the center of Barcelona and having different services that will help lighten the burden of administrative procedures.
Our clients who hire this type have the following services:
fiscal, social or business address.
Using the address in the documents.
Reception and correspondence management.
Notice by e-mail or express mail certificate.
Meeting Room depending on availability and rates.